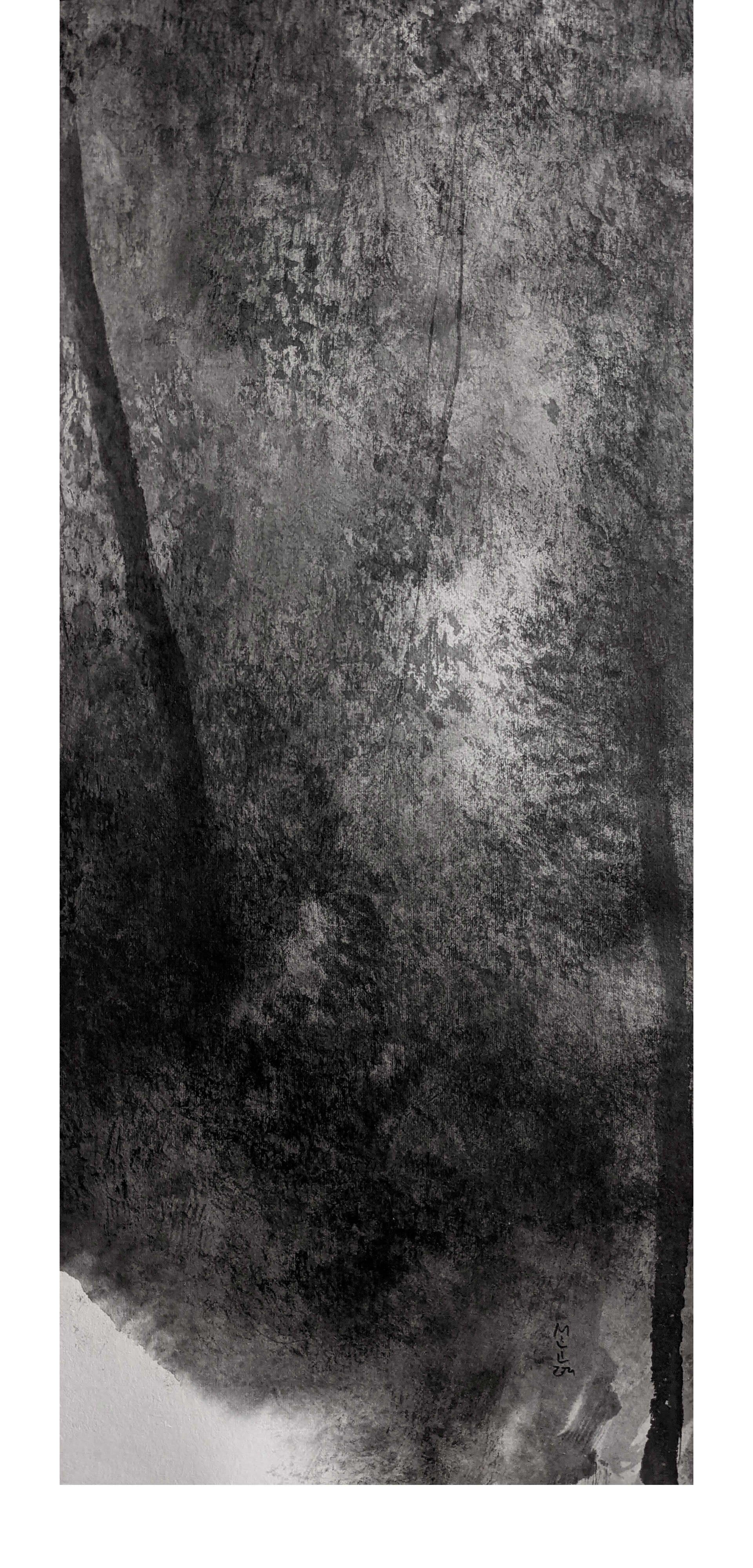 Sans-titre (Grands arbres, Mont Singer), 2021, Ink on Xuan paper, 34 x 68 cm


Il n'y a pas grand chose à voir au sommet du Mont Singer et c'est peut-être pour ça qu'il sagit d'une de mes balades préférée. Avec ce dessin, j'essaie de capter la présence concrète et absolue de la Nature, qui ne se limite pas au paysage mais incorpore une gamme entière de signes et de sensations.

There is not much to see at the top of Mount Singer, which is perhaps why it is one of my favorite walks. With this drawing, I try to capture Nature's concrete and absolute presence, which is not limited to the landscape but incorporates a whole range of signs and sensations.
︎︎︎ Index